People suffer from mental challenges
One-third of the adult population suffers from mental distress or illness within a year.
of those affected get the right support
Two-thirds do not seek help. Because of stigma, lack of access, or too high costs.
Swiss psychologists and therapists
Despite a large number of highly trained psychotherapists and psychologists.
Some people act as if mental challenges have something to do with weakness

However, it's weak to think that way. Because it affects everyone, and that's just the way life is.

Mental well-being is just as important as physical health. Taking care of it should be just as normal.
The best for your mind
Three reasons why psychological support for mental stress can be the right thing to do:

Scientifically proven*
The right psychological support increases well-being, reduces discomfort, decreases the risk of relapse, and is an effective self-help tool.
Lipsey, M. W., & Wilson, D. B. (1993). The efficacy of psychological, educational, and behavioral treatment: confirmation from meta-analysis. American Psychologist, 48, 1181--1209.
Specialized in the mind
Psychologists spend years studying the human mind and, in their training as psychotherapists, learn effective tools to help with severe stress.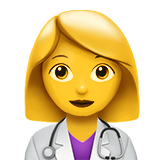 The most human of all medicine
Society, biology, and the mind influence mental health. Psychological experts grasp the complexity, understand the problems, and provide sustainable healing.
From matching to payment.
Here's how it works.
Book free intros
Book (multiple) 10min intro call(s)
Choose a psychologist that fits
Decide who suits you and start the sessions
Book, pay & bill online
Simply pay via Twint/credit card before going online and submit the receipts to the supplemental insurance (if coverage is available)
From matching to payment.
Expertise and character
Psychologists and therapists are interviewed and selected.
Treatment method
Psychologists & therapists offer coaching and therapy.
Circumstances and symptoms
Impacts and manifestations of mental stress.
Quantitative quality aspects
Key figures on historical fit and quality.
Availabilities
Contact points within a few days.
Online or on-site
Optional from home or in a doctor's office (psychotherapy only).
Prices that adapt to the rhythm of life